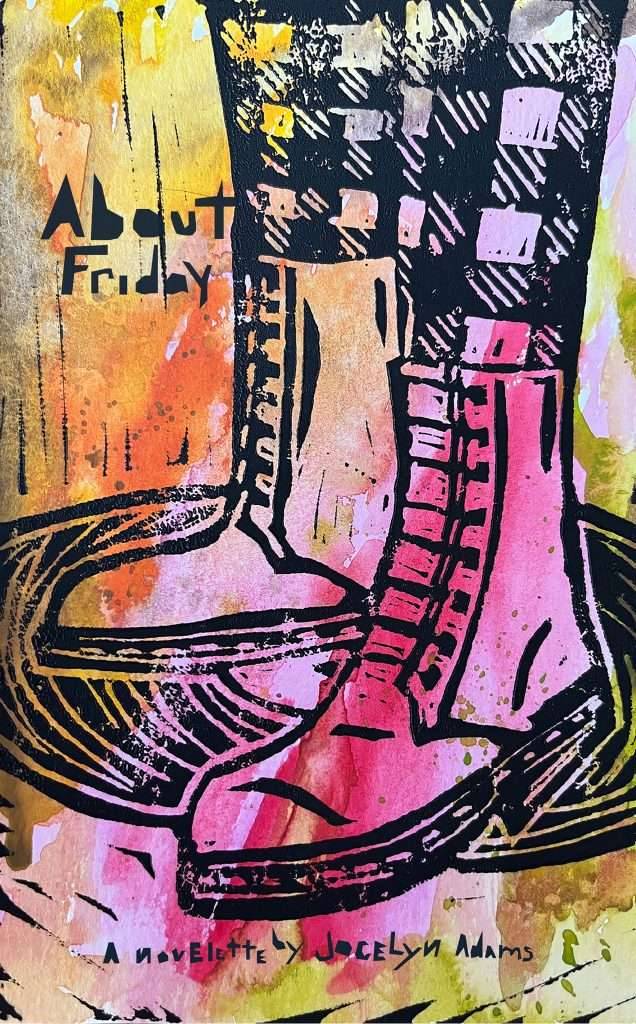 When an online crush and her bougie girlfriend relocate to their small town, a punk barista and her—sort of partner—roommate are forced to reconcile their impulsive behaviour before it complicates their already misunderstood relationship.
About Friday is a short novelette by Island author Jocelyn Adams.
It is a messy love story about a transsexual woman, Emmy, and her cis roommate/girlfriend, Holly. Their relationship is beautifully imperfect—complex, like a fine wine for those with a pallet for excessive drugs and punk rock. The comfort of a routine bad Friday in their small East coast town is lost when Emmy and Holly's shared online crush and her rich girlfriend show up unexpectedly. All four women must reconcile their impulsive behaviour along with their substance use, and come to terms with the nature of their new complex relationship.
Adams is a writer, designer, musician and podcaster. She lives on the North shore of PEI with her wife, dog, cats and chickens. She is the co-host of Salty MotherClutchers podcast, a queer and trans podcast on motorcycle culture, and is the owner of a boutique creative firm, J.Adams Co.
About Friday is available directly from Deadname Café at deadname.ca, as well as Amazon, Kindle, Kobo, Google Books, and Apple Books.