Mallory Gorman Won't Be Buried Today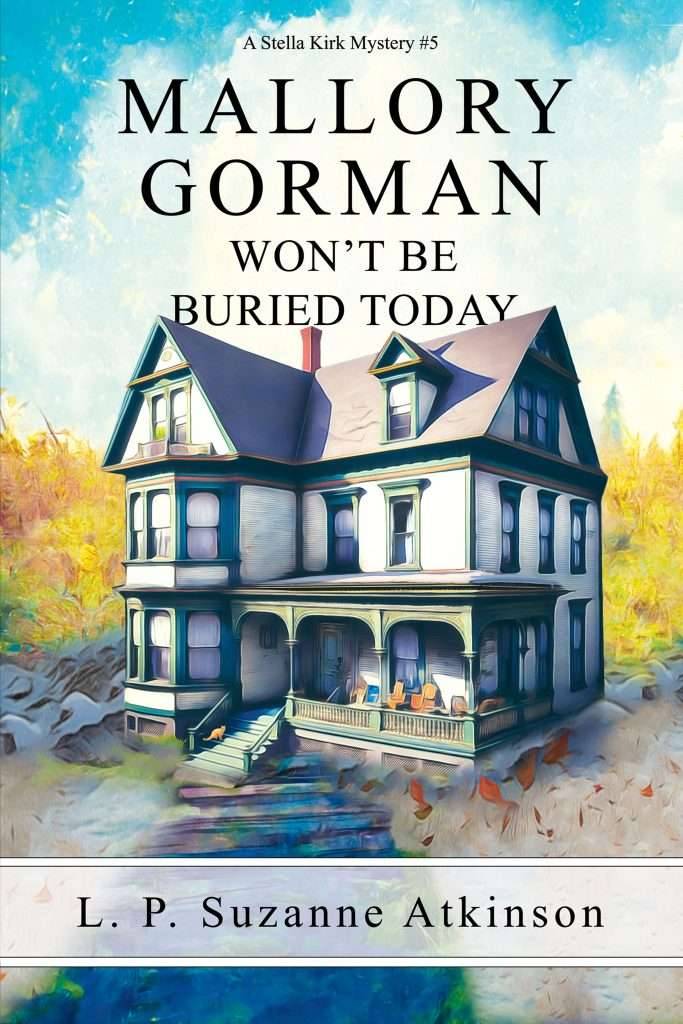 This month, PEI author Suzanne Atkinson will release Mallory Gorman Won't Be Buried Today, the fifth book in the A Stella Kirk Mystery series.
Stella Kirk refuses to be put off by Detective Aiden North's lack of enthusiasm. A body has been discovered at the bottom of a grave not yet inhabited by the intended owner. Two residents of Harbour Manor are missing—according to her demented father. There must be a link and Stella struggles to connect the dots. Growing old is not for the faint of heart and growing old alone increases the struggle. Follow Stella Kirk as she learns the challenges of caring for the elderly and discovers the opportunities available to take advantage of the vulnerable. Murders may or may not have been committed. You be the judge.
All five Stella Kirk stories are set in the small town of Shale Harbour, (based on Victoria-By-The-Sea, PEI). The books are availalbe worldwide and will be for sale at a Book Launch and Reading to be held May 7 from 2–3:30 pm in the Key Family Room at the Summerside Rotary Library.