Mainstage shows at Harmony House continue in September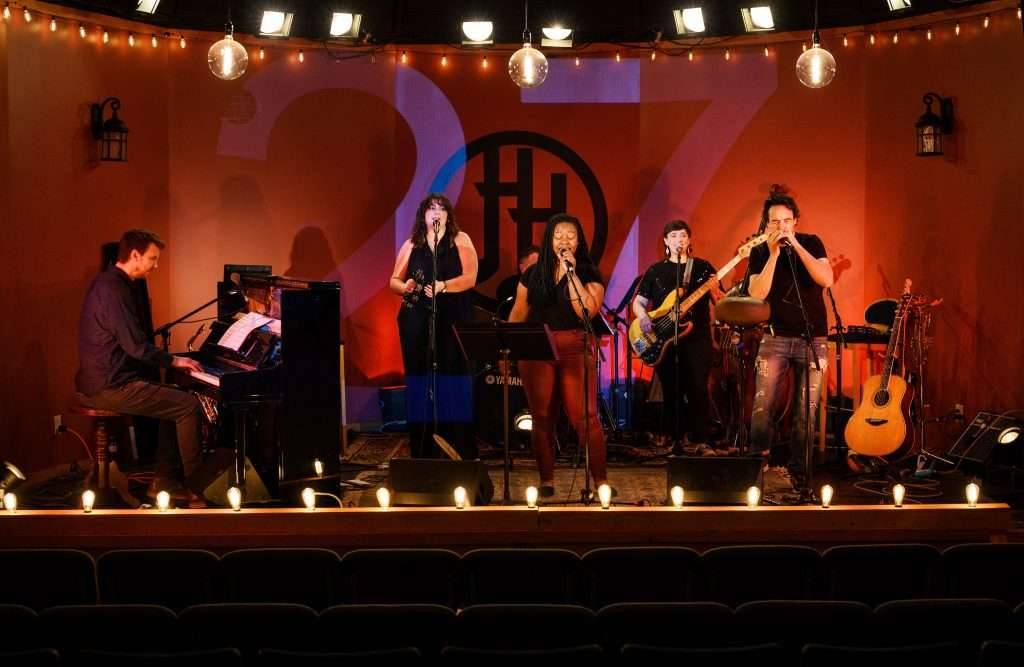 Created by Mike Ross, performances of Inside American Pie will run until September 28, and The 27 Club has extended its summer run until September 30 at Harmony House in Hunter River.
The unique docu-concert Inside American Pie dives deep into the meaning of the classic Don MacLean song, "American Pie." Using this staple of American songwriting, Mike Ross, Alicia Toner, Brielle Ansems, Greg Gale and Kirk White take the audience on a ride through the thrill and turbulence of the 1960s trying to explain the meaning behind the cryptic lyrics of one of the greatest songs of all time.
The 27 Club investigates one of the strangest mysteries in all of rock and roll… why did so many iconic artists of the 20th century die at aged 27? Janis Joplin, Jimi Hendrix, Jim Morrison, Amy Winehouse, Kurt Cobain and many more. Is it fame? Money? The Saturn Return?
A group of Island artists celebrate the music of these gone-too-soon icons and try to get to the bottom of one of rock and roll's enduring mysteries. Joining Ross on stage are Keziah Collie, Kirk White, Brielle Ansems, Carlie Howell and Max Keenlyside.