City Cinema celebrates 30 years of films in September
By Derek Martin (founder, City Cinema)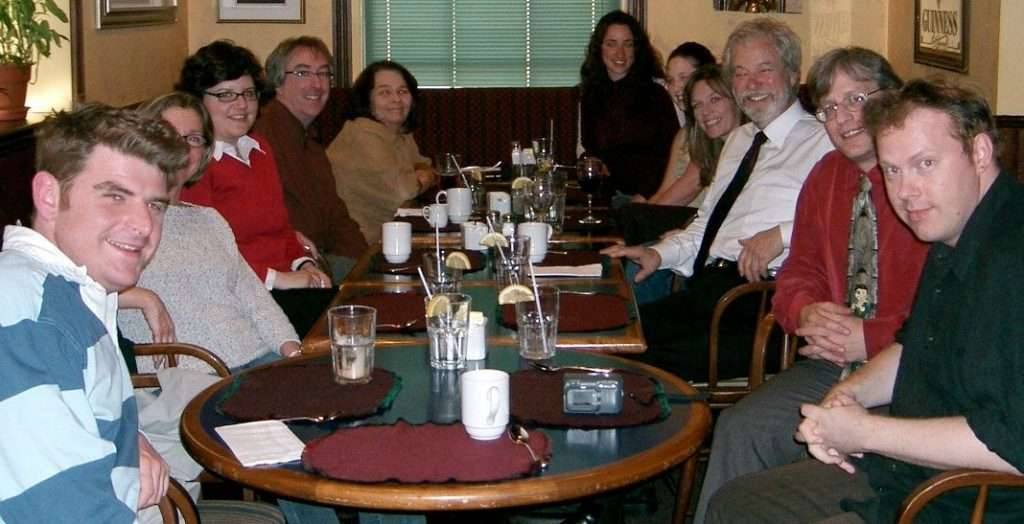 One way to think about the story of City Cinema (so far) is as a series of beginnings.
You could say the very beginning was the start of cinema itself—evolving from the first story told to the first play, to the first film. Amazing when introduced, the movies evolved and became ever better at making the fantastic more real, and the real more fantastic. They became part of both high culture and pop culture, and a true art form.
On a personal level, a beginning was in the late 1960's when being a movie fan became part of my identity. We moved within a few blocks of Ottawa's somewhat seedy Rialto Theatre, and I would escape to the one o'clock matinees on Saturday. Three movies for fifty cents, Hitchcock's sublime suspense, the suave menace of Vincent Price, the battling skeletons of Ray Harryhausen. Or, elsewhere with the family, Oscar-quality titles like Little Big Man and The Sting.
Another beginning was the PEI Film Society of the late 70s and early 80s (worthy of their own article someday), who ran a yearly film series on 16mm, and along with Brian Collins' subsequent films at UPEI, were the forerunners of Peter Richards' Sunday Cinema, a mainstay of local film culture for several years. Not only did they provide examples of how to screen films here, they helped keep an audience alive.
That led to the start of a working relationship with Peter, when he curated Canadian films for the 1991 Canada Games arts festival I was organizing. Sunday Cinema was also a starting point for Off the Wall Video, his alternative video rental outlet in a basement on Richmond Street in Charlottetown. I volunteered there, and our talks were the beginning for City Cinema that really set the reels in motion.
With moral support and practical advice from Peter Gaskin and Gordon Parsons of Halifax's Wormwood's Dog and Monkey Cinema (a much cooler name than City Cinema), a plan was formulated, money was raised, a space was found, and used equipment and seats were located and installed. City Cinema's opening night was September 28, 1993, with the appropriately aspirational Strictly Ballroom onscreen.
It was a bit of a leap from a weekly film series to a full-time cinema, and we might not have made it through that first winter without Jane Campion's The Piano. It was hugely popular and gave us the shot in the arm we needed.
Other milestones were finally getting air conditioning, and later, new seats—which led to some controversy over the loss of our centre aisle, to the point of being tweeted about by a senator.
The next beginning was a big one for the whole movie industry—digital projection. We had our ups and downs with our old Century projector and Cinemeccanica film tower, but they served us well and could have continued for some years. But 35mm was phased out and there was no choice but to make the expensive change.
This would require fundraising that suited a non-profit better than a private business, and so The Charlottetown Film Society was born, another beginning. Board members and others worked hard to make the switch a reality, and they assumed ownership in March 2019, just in time to successfully tackle the challenging task of seeing the cinema through the COVID-19 pandemic.
City Cinema was and is made possible with the help of too many to name—staff, volunteers, tradespeople, and the film-loving public. Thanks to you all from the bottom of my heart. Happy Anniversary!
P.S. The Charlottetown Film Society is a non-profit registered charity, and has embarked on another beginning, fundraising for a next-generation projector. You can support this by donating, and of course by going to the movies!